Ways and means of running a business are changing fast, and the realty sector isn't an exception to it. Realtors today have to touch as many potential buyers as possible to address their property needs. At the same time, they have to keep a close watch on the sellers who want to maximize the profits. No wonder, they have to follow the latest trends and make changes in the organization accordingly.
According to business analysts, no entrepreneur can achieve great heights of success without using the Internet. The virtual world has an immense potential and ability to improve the business performance dramatically. It opens new avenues to making the business visible to a widespread audience.
Realtors understand the importance of it and to reap profit from the unexplored niche; they assign the task of website development to a seasoned vendor. The launch of their fully-functional website happens with a big bang. However, there is no significant business generated even after one year or so. Not even the website maintenance cost gets recovered, and it becomes another operational overhead.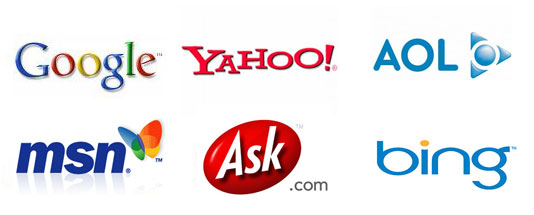 Is it the failure of the website? Does it mean there is no use of showcasing the real estate business on the Internet? No, the real problem is something else. You don't make use of the website rightly. It is not sufficient to just launch a website. It is furthermore important to achieve high ranking and visibility so that a large audience takes a note of your existence!
Some aspects that bring a miraculous drift to the website ranking
User-friendliness: When everything starts with the website, you should strive hard for achieving utmost user-friendliness. It holds true whether you revamp an existing website or making a debut. Nowadays, several platforms are there with easy to use templates and plugins. When you get it developed by developers, make sure they use Content Management System or CMS. It facilitates you to upload property listings, photos, virtual walkthroughs and blogs. Remember, it not only makes the site user-friendly but also improves website ranking which is your ultimate objective.
Easy navigation: Website has to be easily navigable. When each page is labeled with a relevant headline and there is no "Page Not Found" error (commonly called Error 404), visitors get engaged to it. Broken links not only disappoint the viewers, but it hampers the website ranking as well.
Use proper title tags: Title tags aren't for the users, but they are for the search engines. Web page search algorithm makes use of it to know the basic purpose of the page. Hence, the tags should be unique and matching with the on-page content. Imagine what keywords users might use while searching for the product or service offered by you. The title tag for different pages of your website should include these keywords.
Content is critical: Though there is no rule about the content of the website, experts say that it has to be meaningful and relevant. Include them in the page headings, videos, graphics, and rich body text. Scatter the keywords throughout the content but not more than one to three percent of density. Overstuffed content not only hampers website ranking but attracts penalties. Nowadays, search engines are incredibly particular about it. Apart from the content quality, good headlines are also equally important. When they are not catchy, users will not be tempted to click. Just like a book that has a catchy cover tempts the reader to open and read a few pages. Experts say that the right use of keyword and catchy phrase makes it a complete heading.
Optimize each page by link building: Yes, optimization is the key to success. Amongst several ways of achieving it, link building is the effective one. The numbers of "follow" links that point out to the website from other websites determine the popularity. Search engines push your website up in ranking based on them. You should remember that each link doesn't carry the same weight. The value of every link depends on several factors. Links can be of any form, e.g. sponsored links, press releases, online business directory links, blogs and articles published on 3rd party sites, photos and videos and so on. Creating company profile on large business directory brings great results.  Publishing information-rich content with relevant keywords on industry-related websites builds links for your website. Make a balanced yet powerful link building strategy to achieve wonderful results.
Being a real estate business owner, pay attention to the SEO ranking
When you want to become the industry leader, it is highly important that you showcase the real estate business well in the virtual world. One can't achieve fantastic business results until the web presence is not prominent. An attractive website requires a strong presence by high visibility. The factors mentioned previously are generic ones. You should understand what makes more sense with respect to your business. If publishing good quality content comes out to be highly productive, then focus on the content only. Put subdued efforts in other SEO tactics in this case.
When people look at you as the industry expert, it should be substantiated by the website ranking also. It should bring new insights to the viewers. Improving search engine ranking is a perpetual task. You need to be watchful for it. You get the collective benefit of multiple optimization strategies such as keyword-rich content, effective link building and making the site user-friendly. Since you are a realtor and not the software exert, assign the responsibility to an expert. It walks an extra mile to push you upward on the website ranking chart.
SEO expert uses On-site and Off-site optimization techniques in a balanced way to enhance the website ranking. Whether it is local search or global search, the SEO techniques used by SEO agency always help to increase website visibility. Realtors sometimes underestimate the power of Search Engine Optimization.  It is the new-age method of attracting customers. When all time-tested marketing techniques become less effective, SEO is the silver bullet!