Buying property in the UK becomes popular with increasing rates and rents. For investors, it is a profitable proposition. There are three popular ways of owning a house, apartment or commercial place in the country. It depends on the individual choice, circumstances, and paying capacity to select any of these.
Buying in a private sale
Many people wonder that properties of posh areas of London get sold without even coming to the knowledge of public. How does it happen? According to estimates more than 25 percent properties get sold by private sale. It is a quick, convenient, and economic way of owning a property. However, one has to be very aware and inquisitive about it. However, the basic problem is that it becomes quite difficult to know about the right property at the right time. Experts suggest that one should join private sales portfolio if they want to increase the exposure. High-end properties are available there in ample number, increasing the chance of grabbing a lucrative deal.
Strangely, many people think that there are no good properties available in a private sale. On the contrary, high profile people with high net worth prefer selling real estate by private sale because it is an anonymous and discrete way. Only selected buyers know about the deal, and their financial worth has been checked beforehand. Sale of the property becomes public news when the deal is over.
There is another factor. In the case of high-value properties the pricing is enormous. Since there are very few people who possess the capability of spending such a huge amount, sellers do not want to make the deal public. Moreover, finding potential buyers for premium priced estates in the open market is tricky. Hence, a private sale is a better choice where only a small number of buyers (who can spend such a huge amount) are targeted. A private sale agency keeps track of right properties. It informs appropriate buyers as soon as something pops up.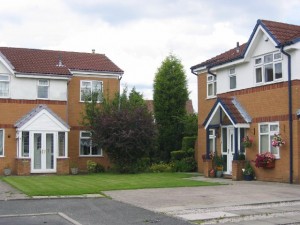 Buy-to-let property
People thought that buy-to-let option is not going to be a hit in the current scenario. It seems that the trend would increase in the coming years, particularly in and around London. Experts feel that the lower end of the market doesn't show as rapid capital growth as the higher end shows. People do not mind spending high for desirable properties in a desirable area.
Rental properties are good for those who do not have long-term plans of staying in the country or the town. Property owners also get a regular income without investing any further amount. However, the challenging time is the void period when the house is vacant. Such empty periods corrode the profits, and it should be minimized up to the maximum extent. Hence, expert advice is mandatory for acquiring the best real estate that lets easily and quickly. Houses and apartments near commercial or educational hubs do not remain vacant normally. There may be very high turnover though.
To buy a good real estate for giving on rent needs a little bit of study. Experts know what will deliver good income and what not? They also know which areas have enough potential of a capital increase in case you want to sell it out after a few years? It is possible to seek their help for allied things like legal essentials, insurance plans, loan assistance, etc. An excellent house with decent furnishing and décor gets handsome rent. People are ready to pay high if the house is worth it.
Auction is another brilliant idea of owning property
Some people prefer buying properties in an auction because it is an exciting way of grabbing a superb deal. Many of us think that it is quite cumbersome and nerve-wracking, but it isn't really. Though it needs a lot of homework and preparation, the result can be unbelievable. One must visit the property personally before filling in the bid form. Due diligence is equally important. The mechanism of bidding should be known prior to the bidding. Properties are mentioned in the property search booklets or catalogues published by auction agents. Normally there is no registration fee, but in a few cases auctioneers charge a nominal amount. Auction date is critically important. Hence, it should be checked carefully. Also, check whether the property is still available for sale or it has been sold or withdrawn.
Obtaining the legal pack is critically important. It can be downloaded from the website of the auctioneer. It is also available in hard copy at the office of the auctioneer. A solicitor should be contacted to understand legal complexities. Sometimes a surveyor is required to carry out property's survey, provided it is allowed by the auctioneer. Check from the financial institution whether you will get a loan on the property or not? Addendum is made available at auction site. If it is not there, one should ask for it. Attending an auction personally is always a better idea. However, if it is not possible at all, then one should bid proxy or through telephone. Nowadays, auctioneers offer online bidding facility as well.
One who wins the bid needs to fill in the form (purchase slip). Other supporting documents like proof of identity need to be submitted. A non-refundable deposit and auction administration fee is collected at the time of filling in the forms. Remaining amount needs to be deposited within one month (or 20 working days). Usually, the selling deed is unconditional, and the one who wins is legally bound to complete the transaction.
Conclusion
All of the above-mentioned ways are different from each other. There are positive and negative aspects with each of it. It depends on individual choice and suitability to select any of them. Government has made many corrections in the rule and regulations to counter malpractices and misuse of loopholes in the procedures. However, it is important to beware of spoof sellers. A detailed study and intense investigation reduce the probability of fraud. Legal help should be obtained as and when needed so that complexities can be handled effectively.