In buying a home, especially if it's your first time, the first thing you should consider is the cost. If you find yourself in a situation where you realize that you have limited options in terms of what you can afford, never fear. Here are some creative ways of making the most out of your money.
Homeownership ideas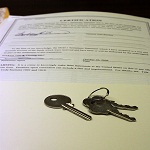 There are a number of schemes available for first-time home buyers in England. You can choose to either go with a shared ownership where you purchase a share of the home and pay rent on the remaining share or have an equity loan towards the house's purchase price without fees for five years. These are called HomeBuy schemes. These schemes are offered to households which earn a maximum of £60,000 or less annually. For first-time buyers in the UK, FirstBuy Schemes are also available. These are also offered to households with an income below £60,000 annually.
First Time Buyer Incentives
Developers are definitely taking it to the next level by covering everything from the deposit and mortgage. Inexpensive starter homes and first time buyer incentives are just run-of-the-mill. Now, they offer all kinds of rent-now-buy-later schemes and others even food vouchers!
First time buyers nowadays have a lot of good deals to choose from, what with developers assisting in decreasing the financial burden of buying a new home. The most important thing is being smart about what kind of repayments you can afford to make per month.
Suggest An Offer
If the property is heavily overpriced considering the market today, then all homeownership schemes, affordable mortgage deals and incentives will not matter. Knowing that developers are also eager to sell their property will assure you that there are still, in fact, good deals around the corner. Be cautious of where you purchase property as well. If the particular development isn't really a hotspot, try to assess why.
Auction Purchasing
Purchasing a house at an auction may seem like a very complicated task for a first-time buyer. However this is a good opportunity for you to spot a sweet bargain. Having someone who knows how the system works is a great advantage as the process of buying at an auction is entirely different, so do your research as well.
Property auctions also have a faster process which is good for first-time buyers who want to move in right away. Most of the time you can also buy a property for below the market value so it can definitely be a good bargain.
But always remember that repossessed properties that are usually sold at auctions may need some repair and care. They might not always be the best bargain as they may seem. There could be a chance that the previous owner may have tried selling the property themselves at first but were unsuccessful.
As a first-time buyer, you will need all the incentives and help you can get either on a practical or financial standpoint when purchasing your first home. The key is keeping yourself updated in today's market and doing your homework on options that are available to you.
Image by Flickr