How Can Architectural Design Services Work For You?
When carrying out any alteration, extension or new build works having a professional company with experience in the field can save many headaches. The sight of skips, cement and scaffolding is something that should be a regular part of a project manager's day not yours and as such it is more often than not the right choice to take. Like everything, it is down to personal preference on whether or not you feel comfortable and have the connections to oversee your project confidently. Most contractors tend to be professional and reliable, however, the Federation of Master Builders estimates cowboy contractors cost the UK around £10 billion a year, so if you are unsure then it is always best to seek professional advice.
But which one?
A website may look impressive, however, remember it is your money on the line so it is always worth digging a little deeper. Contact the company you are thinking of using and ask for examples of previous works similar to yours and don't be afraid to ask if you can speak to previous clients to hear from them the experience they had while using the company. This will give you a bit more in terms of security, knowing that they have a good track record. Accredited Agents are also a good choice to look out for as they have proven to the Council that they can meet specific validation criteria at planning registration stage. By using an Accredited Agent planning applications are validated and registered swiftly, thereby streamlining the planning process.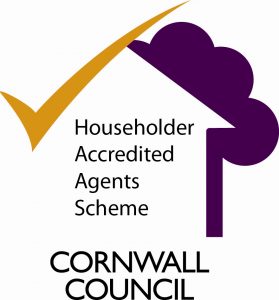 Face to Face is Always The Best Way
So, once you have done your initial research and have found the company you want to trust with your project it is time to arrange to meet them. It would be advisable to meet in their office initially as this will give you the chance to see how the company operates and what the team that will be answering the phone to you are like in person. It can be a good idea to bring any documents you have relating to what you are hoping to achieve, this will make it easier to communicate to the company and reduce the risk of miscommunication. After this initial meeting, arrange to meet on site if the project requires it. This will give you a good chance to see how passionate and forward thinking the company is as you can then discuss what you envisage the project's completion to be. The company should be looking to work with you to meet these ambitions and advise you in a constructive and realistic way to achieve your goals.
Multi Service Companies
It can be worth considering using a company that can offer several of the services you require to ensure good levels of communication and a better transition through the project's phases. Such services will depend on the project requirements, however, may include Measured Surveys of existing properties including complete floor plans, elevations, sections and site plans, Feasibility Reports to highlight potential hurdles the project may face, Proposed Drawings, Planning Applications, Listed Building Consent were more detailed plans are required, Building Regulations Approval and Working Drawings. These are a few Architectural Design Services to look out for, however, some companies like Cockrams Surveyors can offer all these as well as interior design services to help make the process as easy as possible.
This is not a comprehensive list but it will give a guide of the key areas to look out for. – Click here to get in contact about your project!